Counseling
LILT Bologna, at its headquarters at via F. Turati,67, has established itself as a reference point for cancer patients and their loved ones.

An oncologist and/or a counselor are available, by appointment and free of charge, to offer their professional expertise: clarifying questions about the disease, addressing and dispelling fears, help cancer patients understand and onset of the disease and regain their dignity.

The service is available to the public and designed for patients and their loved ones to build a network of solidarity and practical support.


Self-help groups
Cancer diagnosis profoundly disrupts the life of the patients, their family, community and friends. Physical, psychological and relational problems arise endangering the quality of life. Self-help groups aim to improve the lives of the patient and their loved ones.


Self-help groups are small communities of people (8-10) who meet on a weekly basis for 2 hours, led by a professional counselor who facilitates the communication between the participants.
Groups are formed by au pairs sharing a common discomfort and willing to discuss, help, listen, support themselves: whoever wish to change their own condition and help others in doing the same, sharing experiences, can join these groups.*
Self-help groups facilitate the expression of feelings, help people to develop their ability to reflect on their own behavior, increase individual skills in dealing with problems, increase self-esteem and people abilities and resources. People joining self-help groups give and receive help, get in contact with a plurality of views. People get to understand that it is possible to break down those walls that often seem to separate us from the world.


For more information or appointments: 051 4399148


Help desk for cancer patients' rights
LILT Bologna provides free advice to patients and their families regarding their rights. Where and how get all the paperwork done to have the recognition of civil invalidity; what to ask to employers…
The service leads the patient through the maze of Italian laws that often - for those who are afflicted by the typical concerns of an oncological disease - appear as an unbreakable wall.



Psychophysical support for cancer patients
Nordic walking
Nordic walking becomes a therapy. It is in fact known the importance of maintaining adequate physical activity both during the period of treatment and post-treatment of cancer disease. Nordic walking also prevents and treats osteoporosis, a disease that can occur after cancer treatments. It is also a good remedy to fight chronic fatigue induced by chemotherapy and radiotherapy.

LILT organizes free courses in partnership with Polisportiva Masi.
Walks organized by LILT-Masi consist in 2 lessons, lasting 90 minutes each, and 4 longer walks. The group will first learn the basic technique and then practice the techniques acquired.



Horticoltural Therapy
Working the land to regain our humanity after cancer. Horticoltural Therapy, a well-documented and positive practice, acts on the body and the psyche of cancer patients.
Yoga, Tai-ji, Qi gong
Patients will be able to experience ancient disciplines such as tai-ji, qi-gong or yoga.



Nutrition courses for cancer patients
We deal with different topics: from the basics of the Mediterranean diet to the most recent scientific evidence showing the link between diet and cancer. Besides theoretical information, we provide practical tools: cooking and taste are an important part of the course. Information on ingredients, management of food shopping and weekly menu will be treated as well as recipes to try at home.



Workshops of Oncology Esthetics for cancer patients
Hair loss, paleness, sudden change of weight ... cancer often changes our appearance. A change not easy to accept, even if temporary; a change which affects not only the body, but also the spirit.
Our workshops of Oncology Esthetics aim to provides ill women with the tools to rediscover themselves during and after therapies.
Oncology Esthetics is a method developed theoretically and practically in 2008 in the US by Morag Currin, specialized in esthetics and dealing with cancer care for over 20 years. The purpose of the Oncology Esthetics is to support medical and surgical therapies addressing the well-being of the patient also in terms of psychological well-being. Over the years the method has become an international program- Oncology Training International (OTI) - which gather esthetics and cosmetics experts, doctors, psychologists, pharmacists from different countries to teach them esthetics oncology providing guidelines for safe beauty treatments compatible with the therapies.

Our workshops are inspired by those guidelines and made in cooperation with OTI Italy, the esthetics oncology platform in Europe, with the specialized support of Martha Health Care. Thanks to this network we organize workshops for groups of about fifteen women. During an afternoon sessions we explore and focus on the cosmetic needs and habits, we explore what can be done to feel beautiful again, in spite of the disease.
For more information or appointments: 051 4399148

You can support these projects with a donation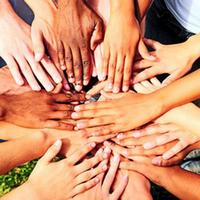 "Cancer is a serious problem.
We are talking about too little in its context.
Many, too many people living with it in their own skin or through a sick loved one.
Those who live directly or indirectly this experience know the burden that you carry inside.
This emotional part is often underestimated."
- From
Le parole sono importanti Cancro e Rispetto
by Martha Proserpio
(Find the full text on her
blog
-italian only)