Early diagnosis
Early diagnosis screening exams are used to
identify tumors or cancerous cells at an early stage
. The goal is
to reduce mortality rates
, thereby lessening the invasiveness of treatment options, and
improve the overall quality of life
of cancer patients.
The clinic at LILT Bologna, offers early diagnosis exams to LILT members of all ages. We aim to spread the importance of early diagnosis through awareness campaigns throughout the community.
Cancer screenings are equally important for the over sixty population. LILT posts opportunities for early diagnosis exams at Social and Community Centers in Bologna and throughout the province.
The tests – available for LILT members - are held at our clinic on Via Turati 67 and include:
Clinical breast ultrasounds
Pap tests
Dermatology visits
Examination of the oral cavities (for people at high risk of mouth cancer)
Fecal Occult Blood Test to spot traces of blood in stool samples which can be indicative stomach or colon cancer (>60 years)
Prostate ultrasounds (>50 years of age)
Mole mapping to check for skin cancer
Thyroid ultrasounds (as indicated by the LILT doctor)
Full abdomen ultrasounds (>60 years of age)
For reservations, information
and details on
how to join the early diagnosis screening program
please call the LILT Bologna office at:
051 4399148
You can also
help us
with a small donation; every contribution is important to us and very much appreciated. Donations are tax deductible.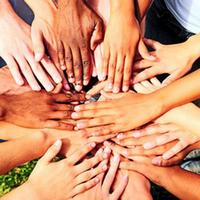 LILT is also available for partnership with local
companies
to provide early detection exams to employees.
For further information pleas call us at
0514399148
or email
segreteria@legatumoribologna.it