The Breast Cancer Fund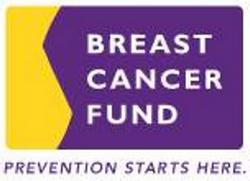 The Breast Cancer Fund is an American organization based in San Francisco (CA) that focuses on environmental health and prevention to stop breast cancer before it starts. The Breast Cancer Fund mission is to prevent breast cancer by eliminating exposure to toxic chemicals and radiation linked to the disease.

There are multiple, interacting factors that influence breast cancer risk, among these are exposures to radiation, carcinogens and chemicals that act like hormones (known as endocrine disruptors). The Breast Cancer Fund focus on understanding the environmental exposures linked to breast cancer. Some of these exposures have a direct effect on our biological processes, and some have an interactive effect when combined with others. Either way, by learning how these exposures affect breast cancer, we can take action to reduce our risk.

There is much that one can do to reduce one's risk for breast cancer (and other diseases); here are some tips from the Breast Cancer Fund Website:


Choose safe cosmetics – direct link
Create a healthy home – direct link
Eat and live better - direct link
Make informed healthcare choices - direct link
Protect your family, yourself and the environment - direct link
Spread the word, help others to be informed - direct link

Breast Cancer fund mission and values
- direct link to
website


The science behind
the link between breast cancer and the environment - direct link to
website

Tips for prevention
: risk reduction and things that one can personally do to try to reduce exposures - direct link to
website

Breast Cancer Fund Campaigns
- direct link to
website


*all contents kindly provided by The Breast Cancer Fund. Please visit The Breast Cancer Fund website for more detailed information and material.